About Young Life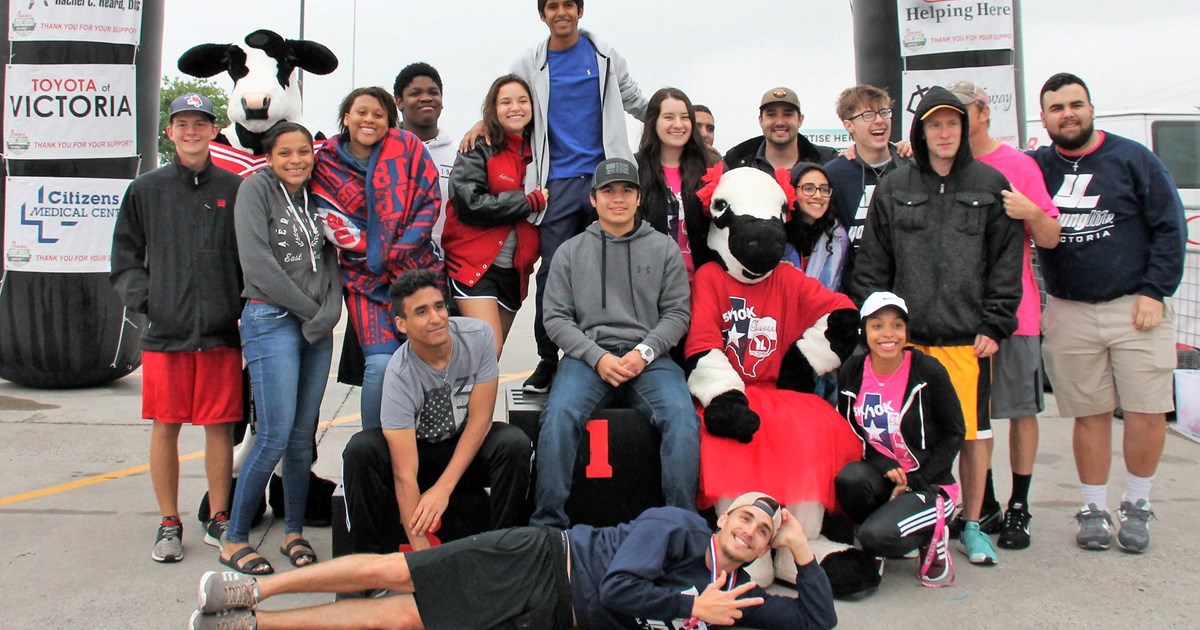 A note from Isabella Najus, Young Life Victoria Staff:
Thank you so much for your interest in our TWELFTH ANNUAL Chick-fil-A 5K/10K, benefitting Young Life Victoria. We are extremely thankful for TWELVE years of this incredible event! I have been a part of Young Life Victoria for the last nine years and in April of 2019, I moved into the Area Director role. It is clear that the Lord is working in the lives of high school students in Victoria and we are so grateful to get to be a part of that. Last year, we were able to bring on Seth King on to part time Young Life staff. Seth, along with our team of volunteer leaders do a remarkable job of loving on high school students, showing them Jesus and helping them grow in their faith.
We are continually humbled by the overwhelming support we receive from our community. I would love to share a little bit about our work with high school students in Victoria so far this year.
In the midst of a global pandemic, our staff and volunteer leaders had to think outside of the box to come up with ways to be present in the lives of high school students. We quickly began doing Instagram live hangouts, fun virtual giveaways and even got to deliver Chick-fil-A meals to kid's homes. Our leaders have put in many hours this year attending kid's sports games, hanging out with kids at weekly campaigners and at Young Life club.
Every Monday night we get to invite kids to what we call Young Life Club. This is a night packed full of fun, music, and memorable games. Young Life Club is where kids get to be kids and feel celebrated. At the end of Club one of our leaders will get up and share a simple message about God's love for them.
As we build relationships in the high schools, we invite kids to Young Life Camp. In June, 56 of us will get on a charter bus and make the trip to Vanderpool, TX where we will spend a week at Young Life's newest camp, LoneHollow Ranch. We are so excited to be able to take our high school friends to summer camp and believe that they will have the best week of their lives!
There is a great need in our community. We are passionate about reaching every young person here and believe that they need to be known and loved. A motto in Young Life is "Every Kid, Everywhere for Eternity". We want this to be true in Victoria and your support helps us to achieve that.
Thank you so much for your support of the Chick-fil-A 5K/10K, benefitting Young Life Victoria. It means so much to have you on our team.
In Christ,
Young Life Victoria
Is a non-profit youth outreach ministry that seeks to introduce adolescents to Jesus Christ and to help them grow in their faith. This happens when caring adults build genuine friendships and earn the right to be heard with their young friends. For the past decade Young Life Victoria has been going where kids are and growing relationships with them. We hope to make a lasting difference in the lives of kids so they can have a lasting impact on their community. We are really excited to be involved with all of our great sponsors! Thank You for helping to raise money and awareness for Young Life in Victoria! If you want to know more about Young Life in Victoria, give us a call at 361-582-4630 or you visit our website for more information about the ministry.